Da hab' ich schon eine Website…
… und mache nichts damit. Das ändert sich (hoffentlich).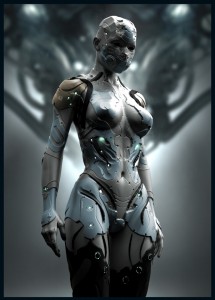 Über die letzten Jahre hinweg habe ich relativ viel Fantasy- und Sci-Fi-Kram geschrieben. Blöderweise auf Englisch, was den Reiz für die meisten deutschen Leser natürlich einschränkt. Ich will mir jetzt nicht zu sehr selbst einen blasen, aber die Bewertungen in den einschlägigen Zirkeln sind nicht schlecht und ich hoffe, damit in Zukunft vielleicht ein wenig Geld zu verdienen. Bisher ist der ganze Kram für umsonsst auf Literotica zu lesen, und zwar hier:
Da ich zum Erstellen gescheiter E-books noch Covermotive brauche und ich die dank meines bescheidenen Sehrests nicht selbst herstellen kann, suche ich händeringend nach netten Leuten, die mich mit einem kleinen Zubrot verwöhnen. Leute mit einem künstlerischen Händchen und Ahnung in Photoshop/GIMP arbeiten ja leider auch nicht für umme.
Falls jemand nach der Lektüre meines Geschreibsels solch nachbarschaftliche Gefühle empfinden sollte, kann er oder sie sich gerne mal hier umschauen:
Das war die Werbung. Zurück zum normalen Programm. Ich könnte ja mal über Bloodstained - Ritual of the Night salbadern. Hm.